Featured projects.  Click on an image for more information.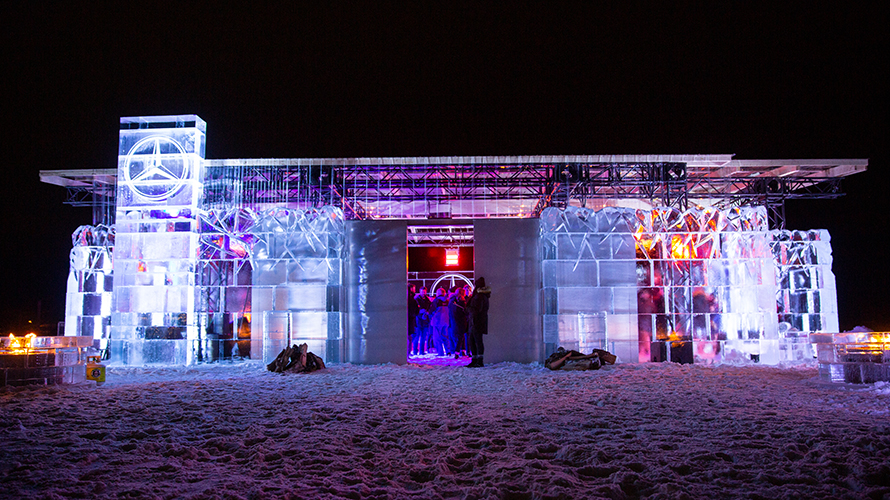 Ice Garage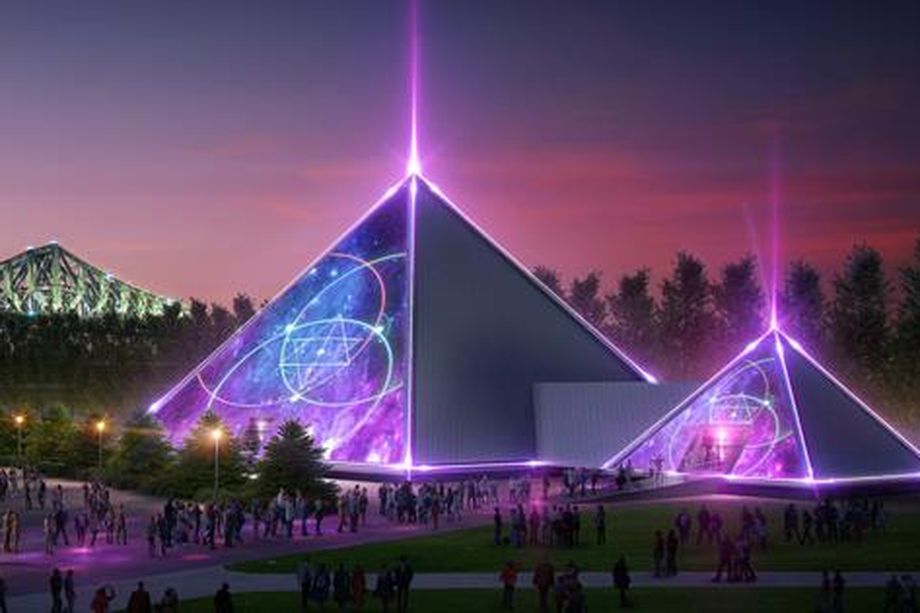 PY1 Pyramid Venue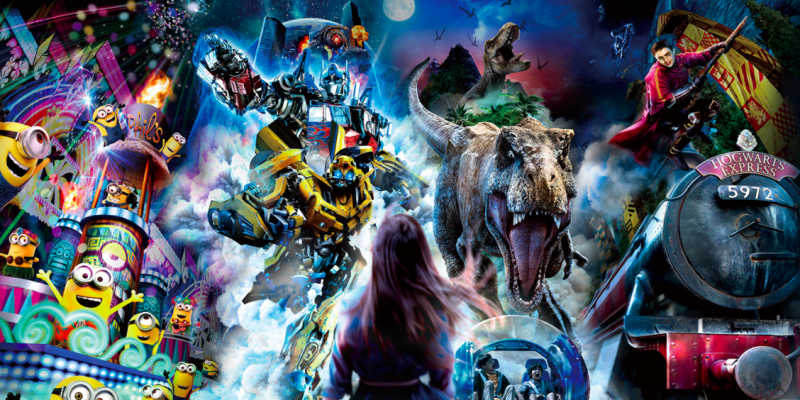 USJ Night Parade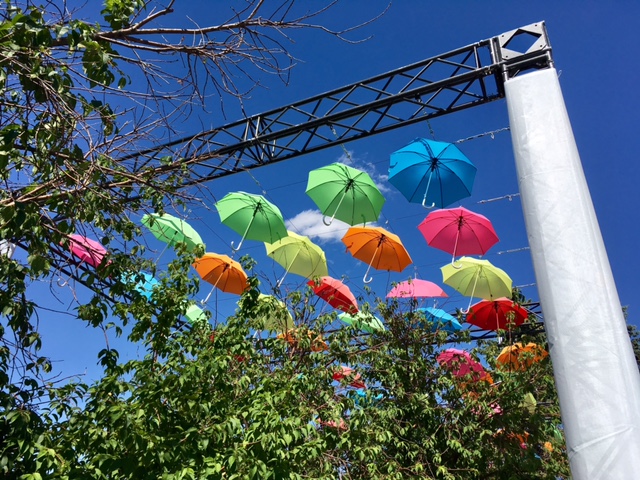 Willow Park Village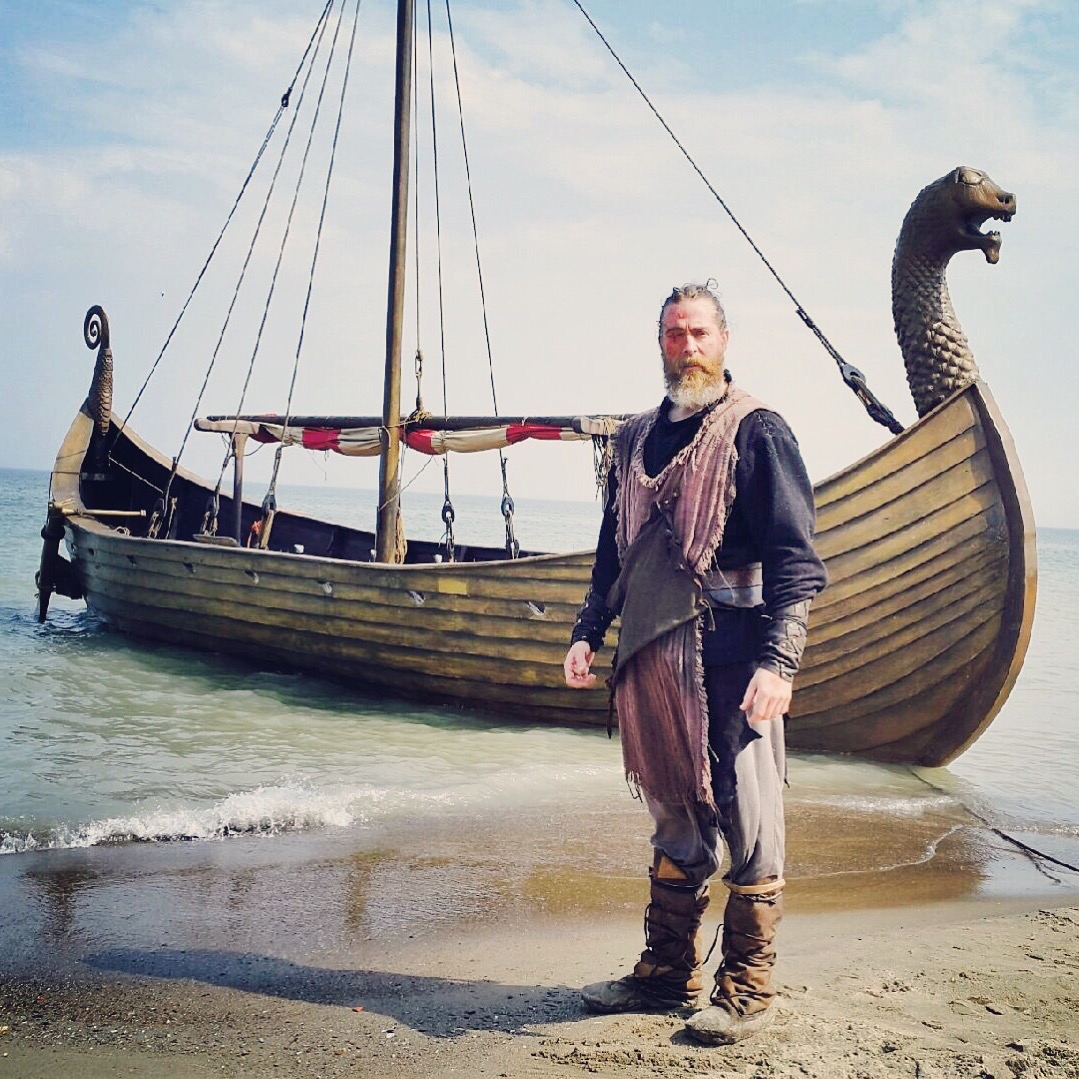 American Gods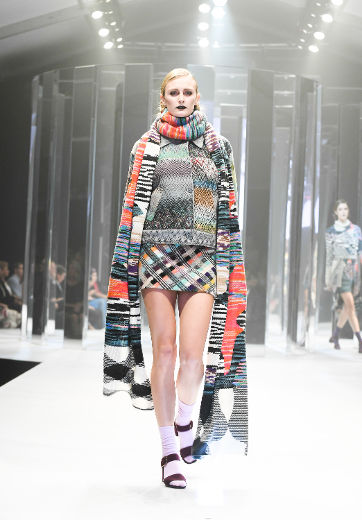 Nordstrom Toronto Gala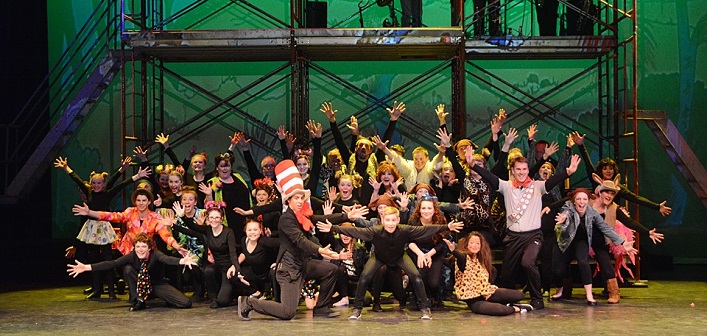 Ten! The Musical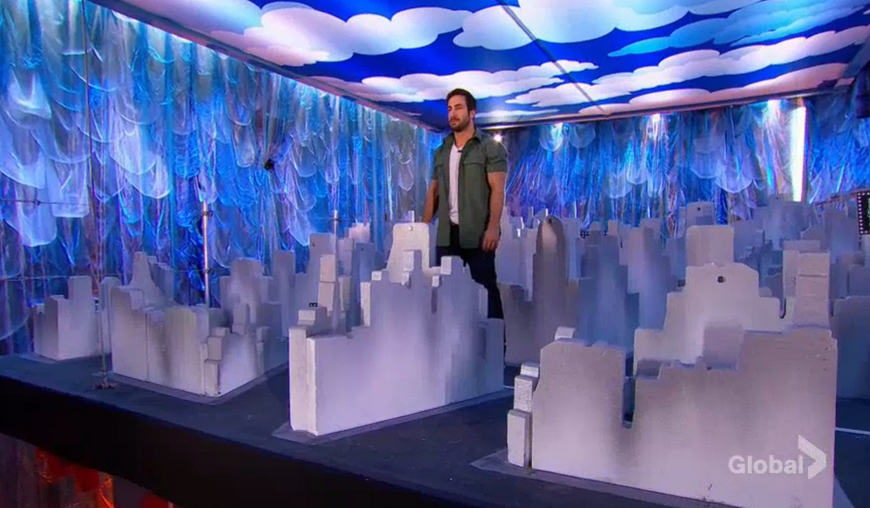 Big Brother Canada, S5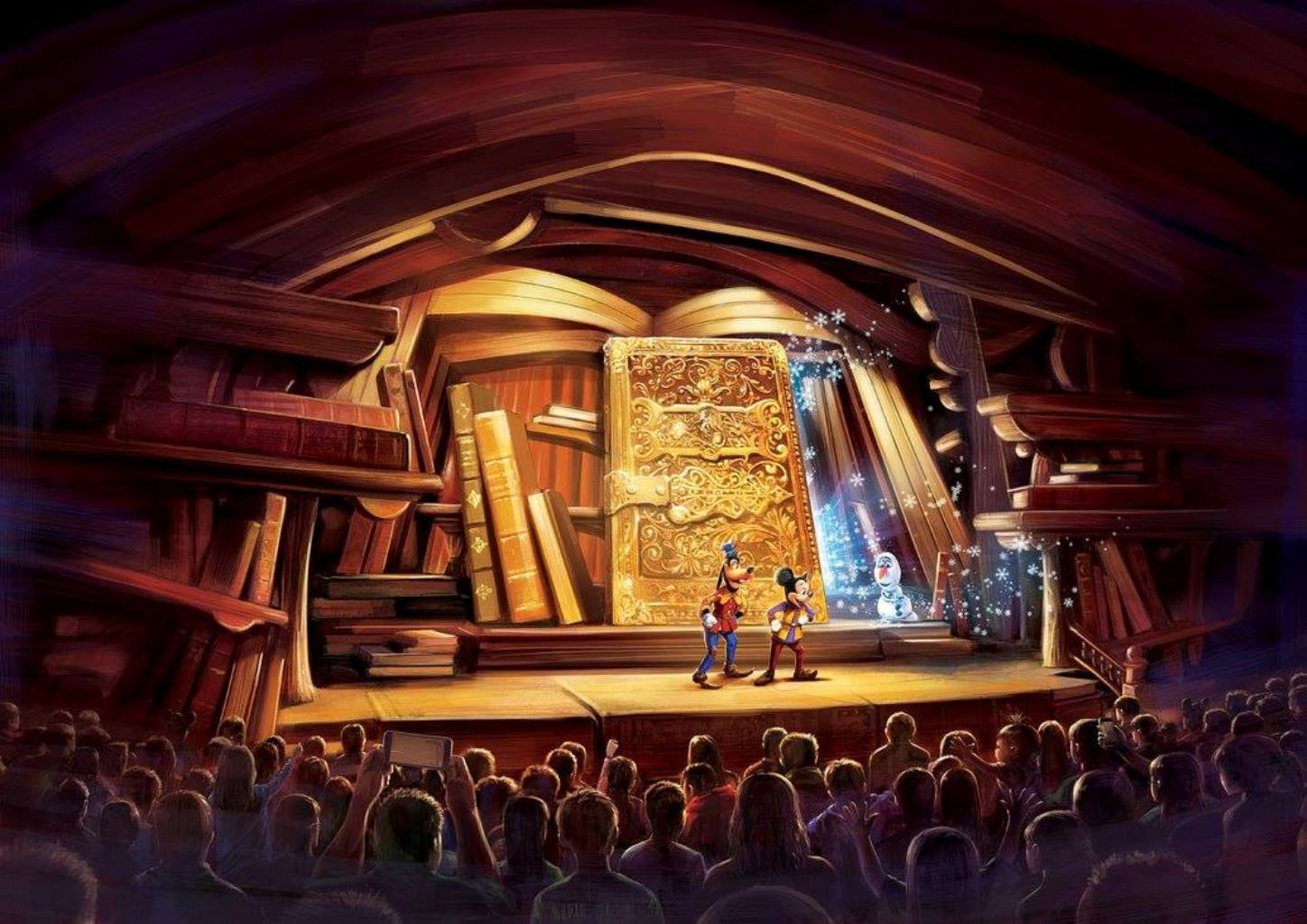 Mickey & The Wondrous Book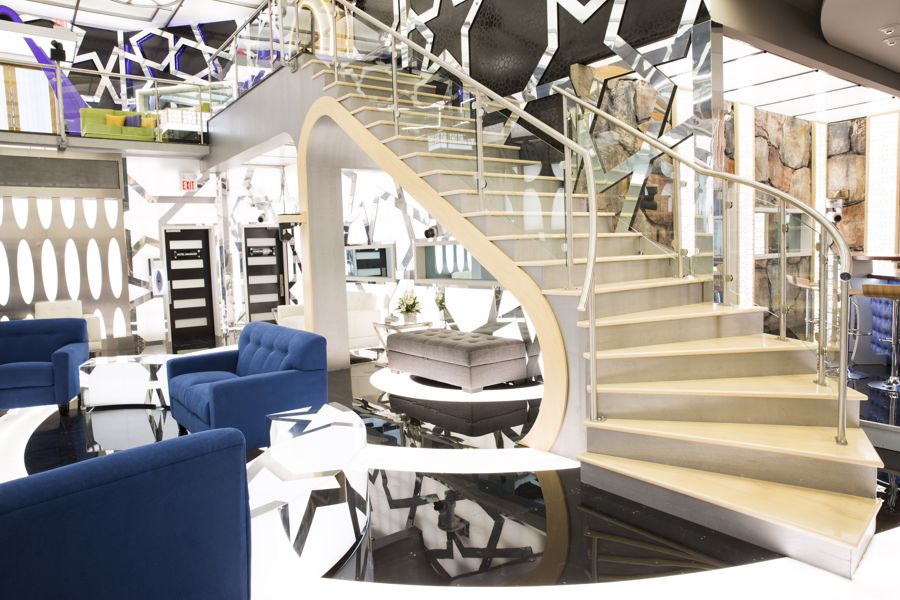 Big Brother Canada, S4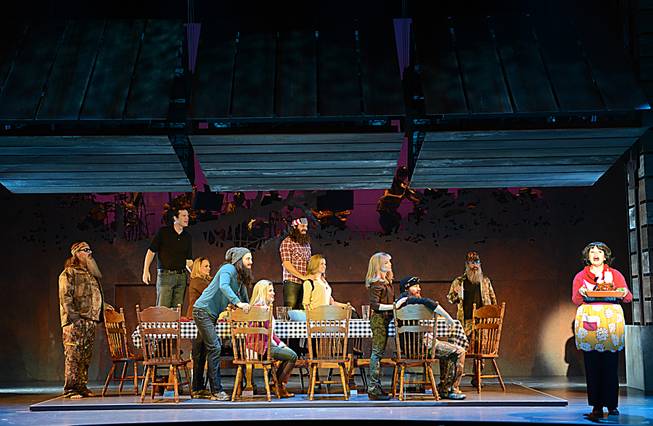 Duck Commander Family Musical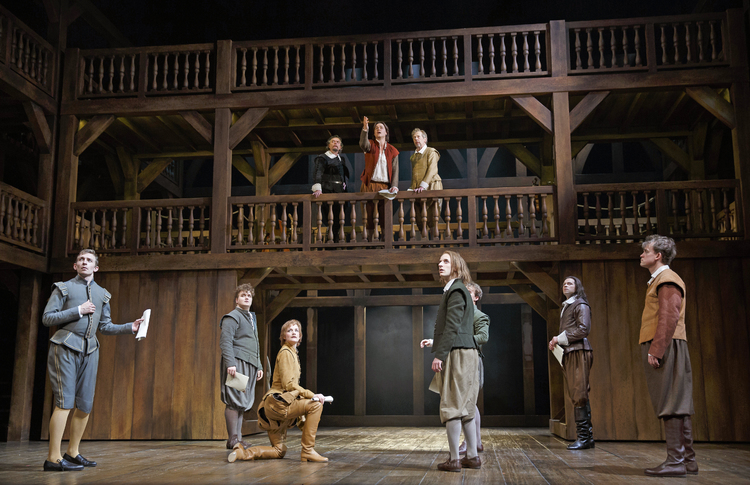 Shakespeare in Love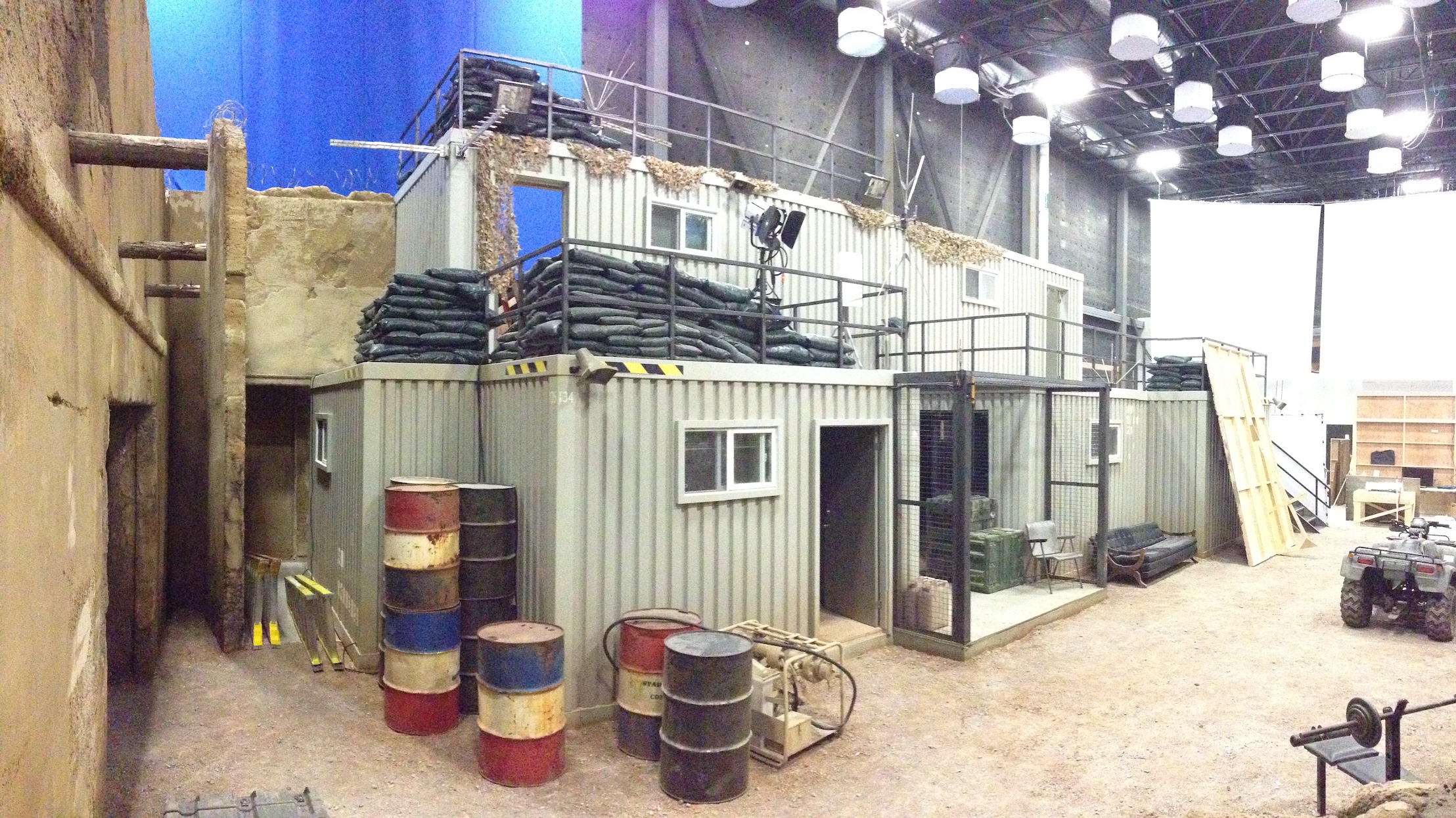 Orphan Black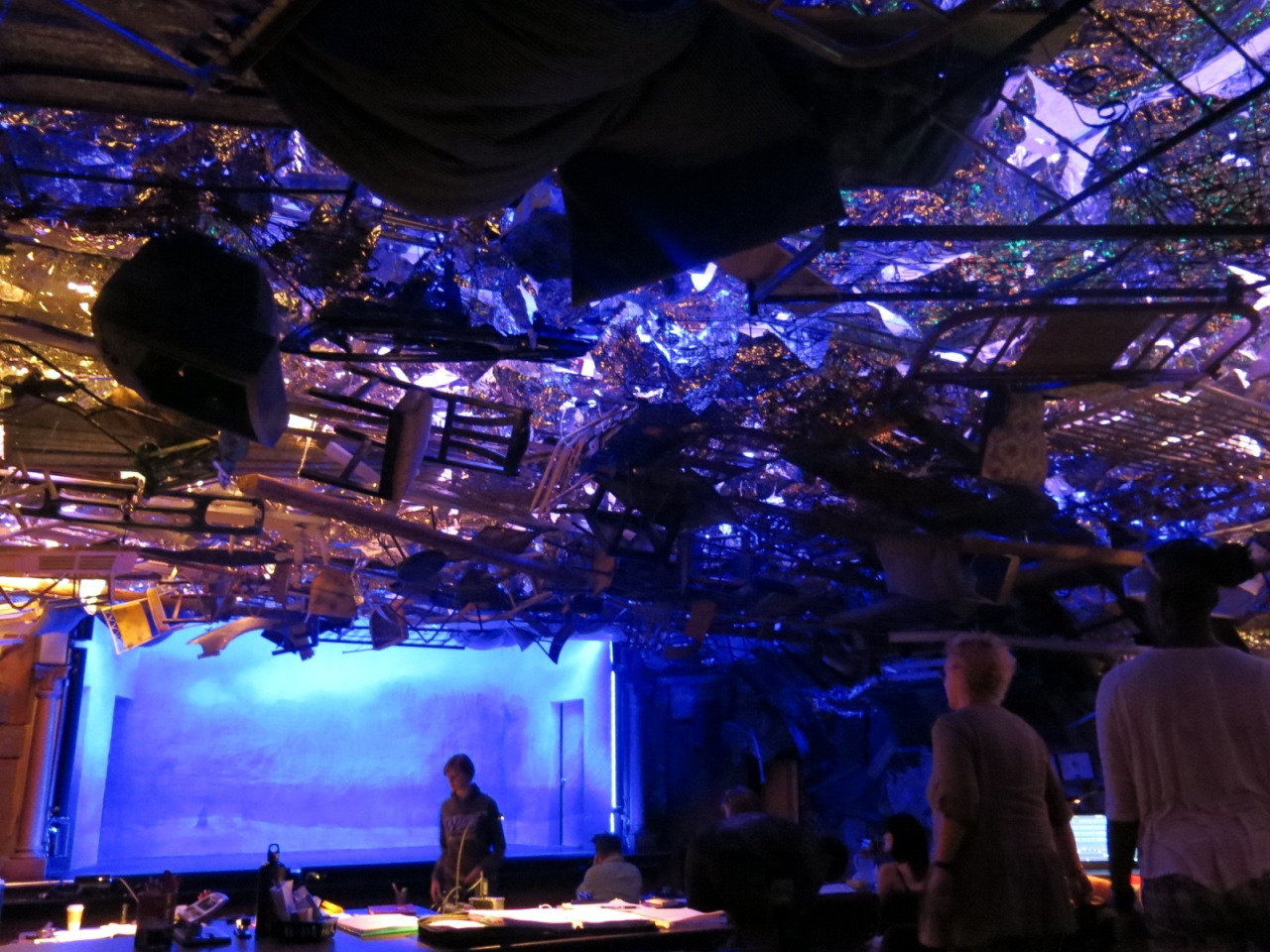 A Midsummer Night's Dream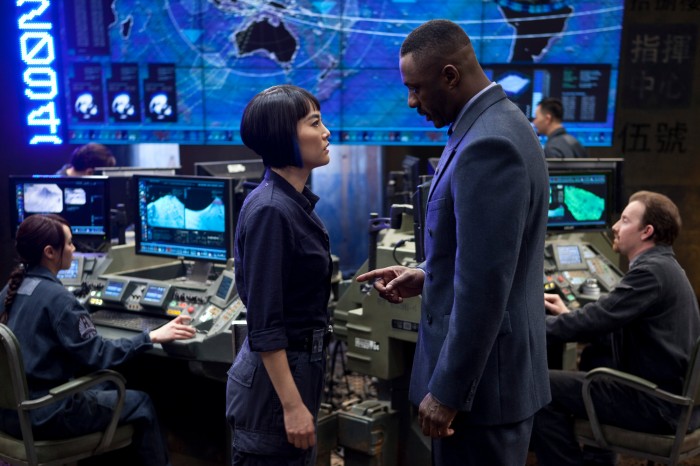 Pacific Rim
Shakespeare In The Park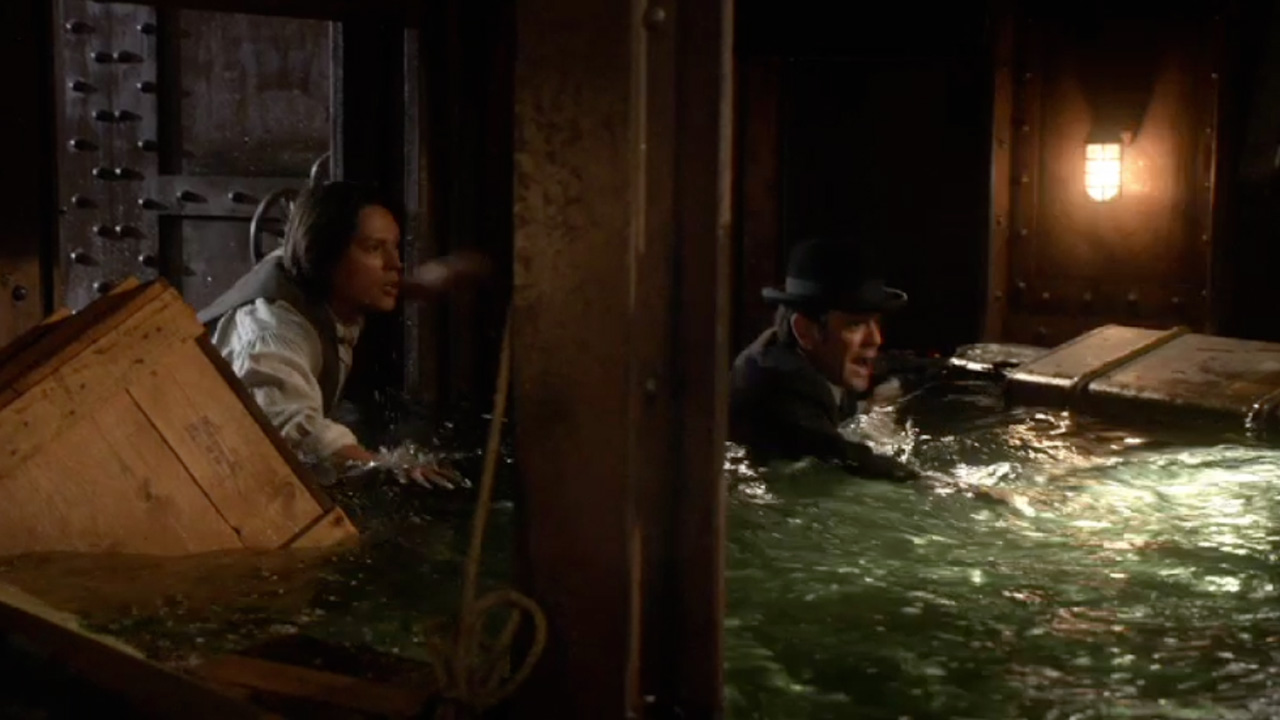 Murdoch Mysteries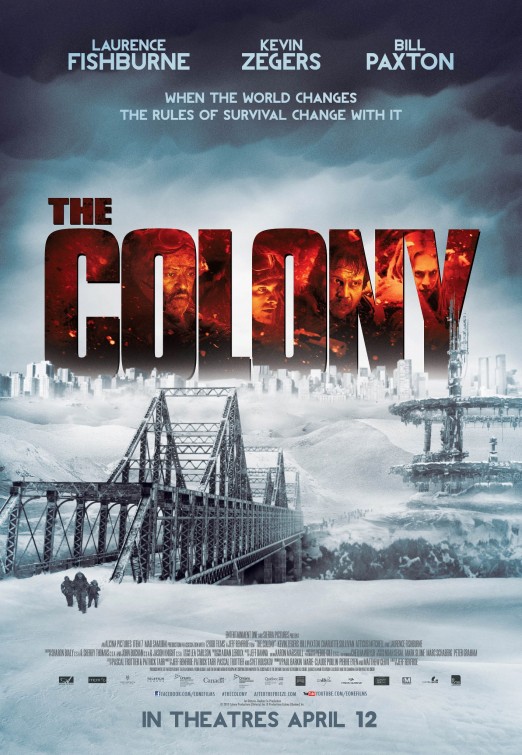 The Colony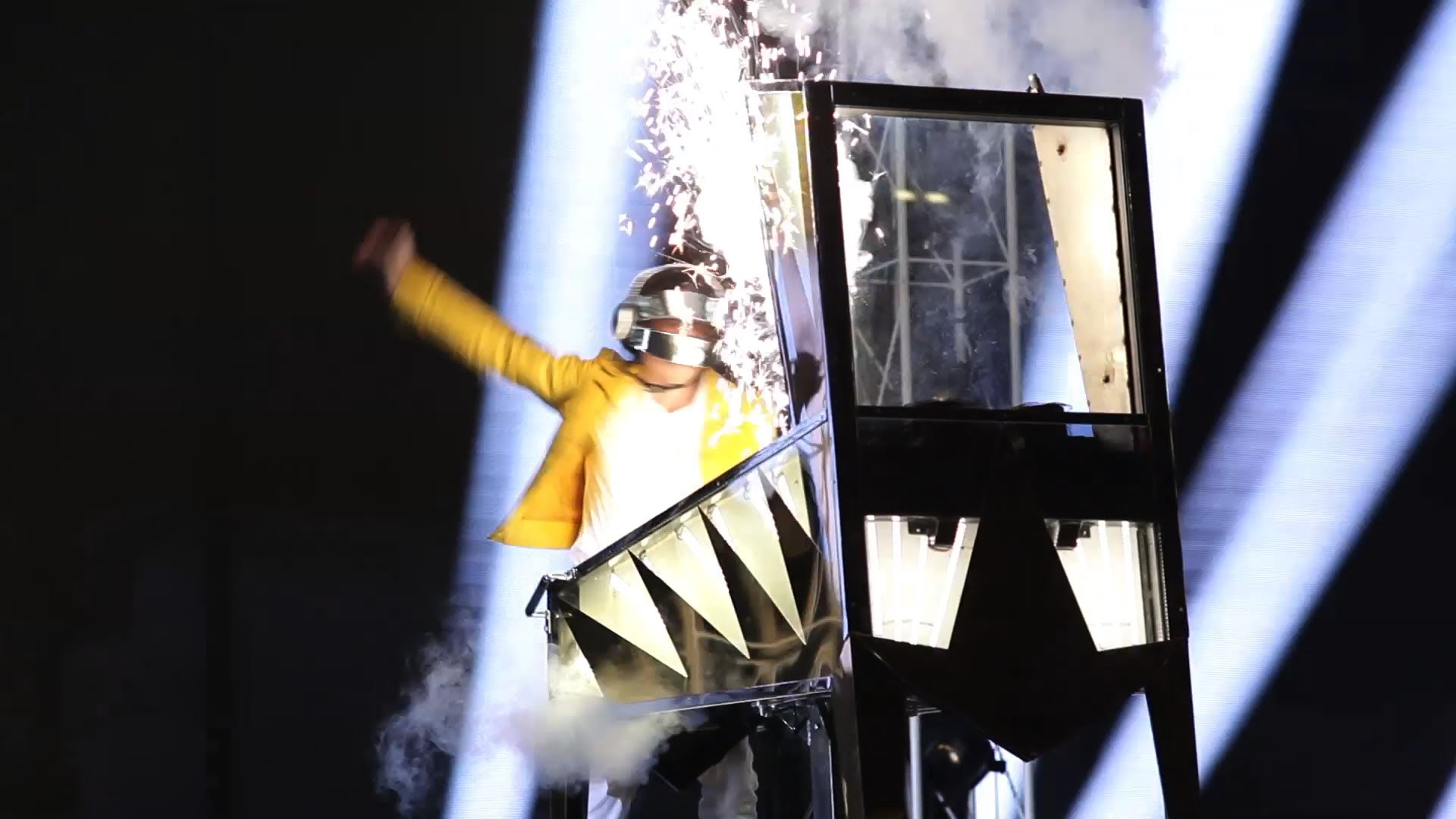 The Who's Tommy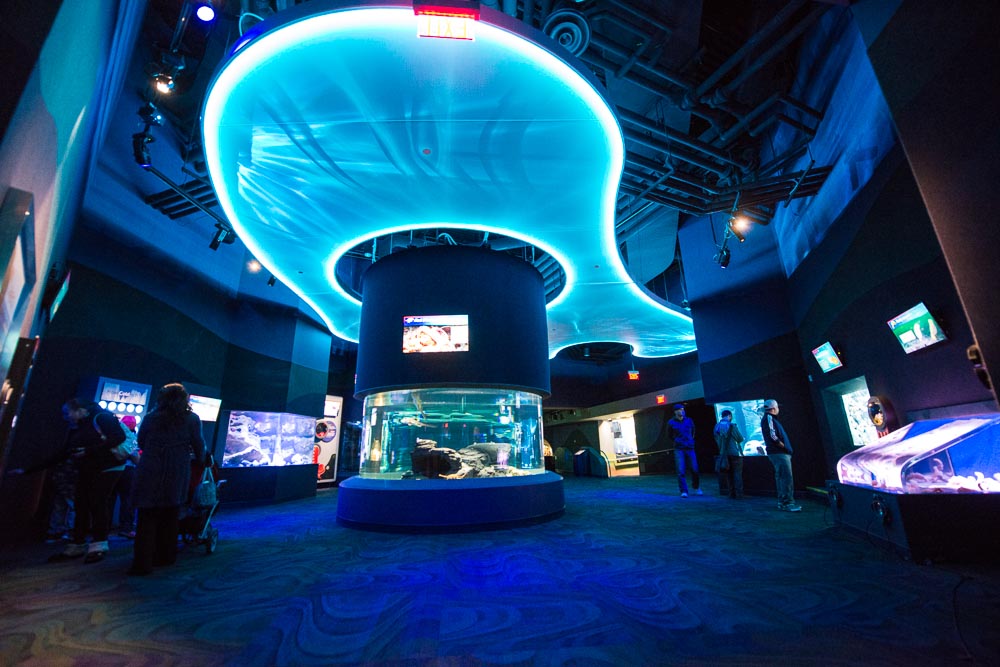 Ripley's Aquarium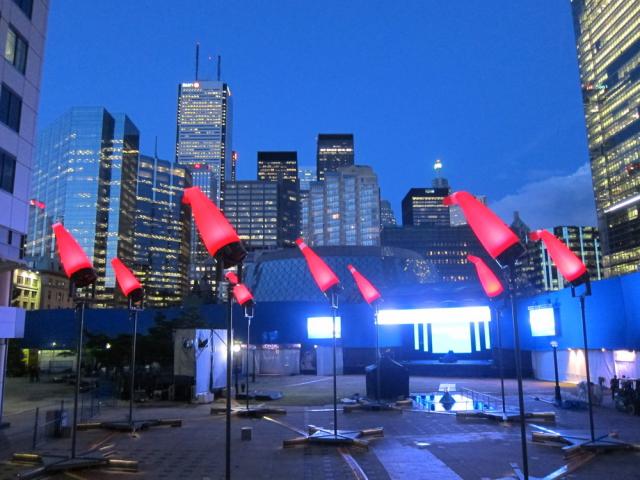 Luminato, Windscape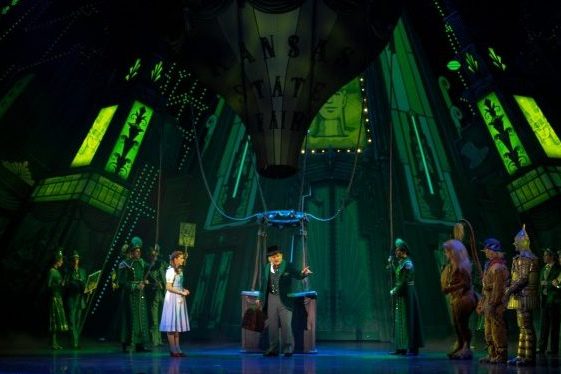 The Wizard Of Oz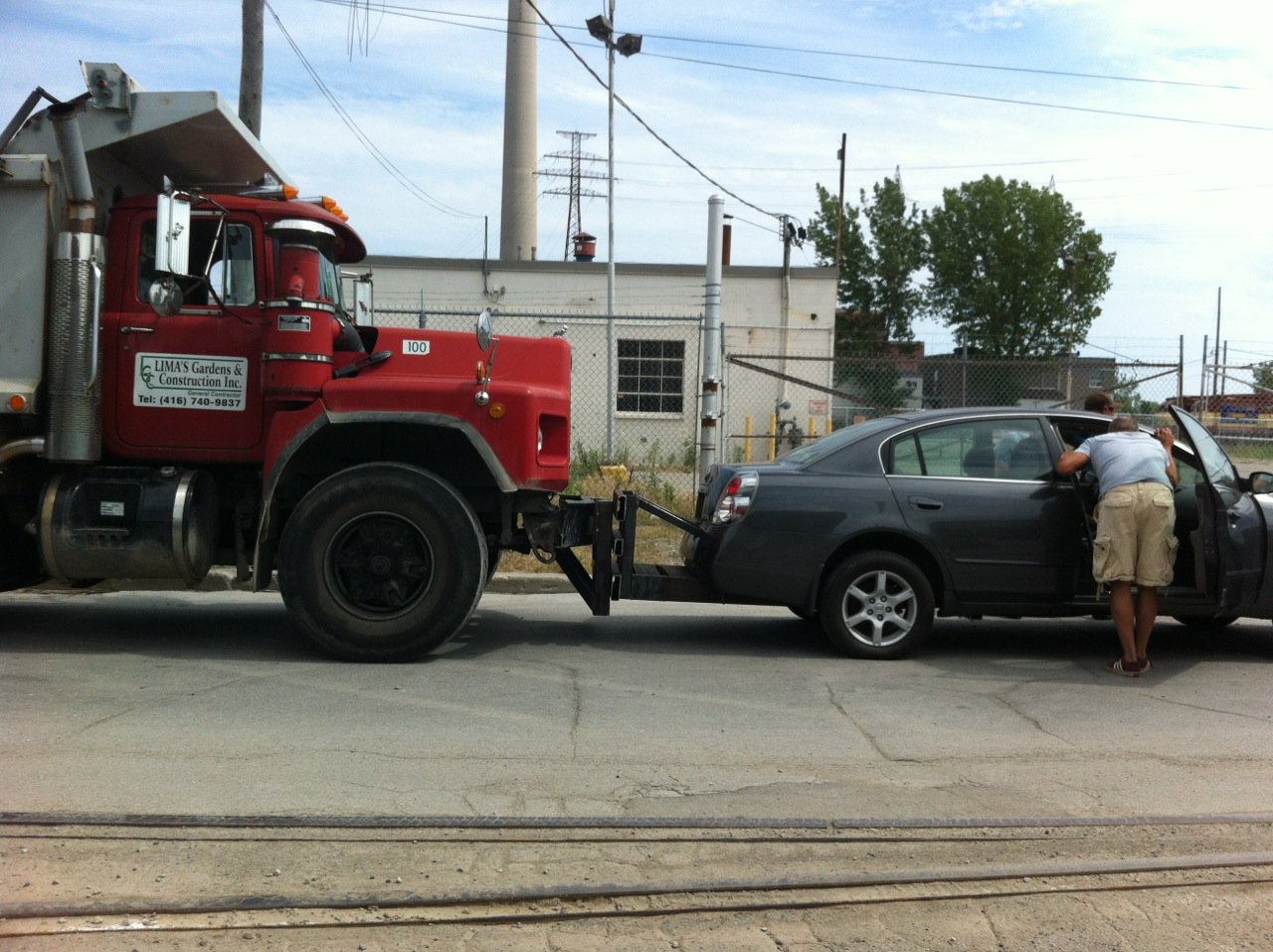 Alphas, Season 2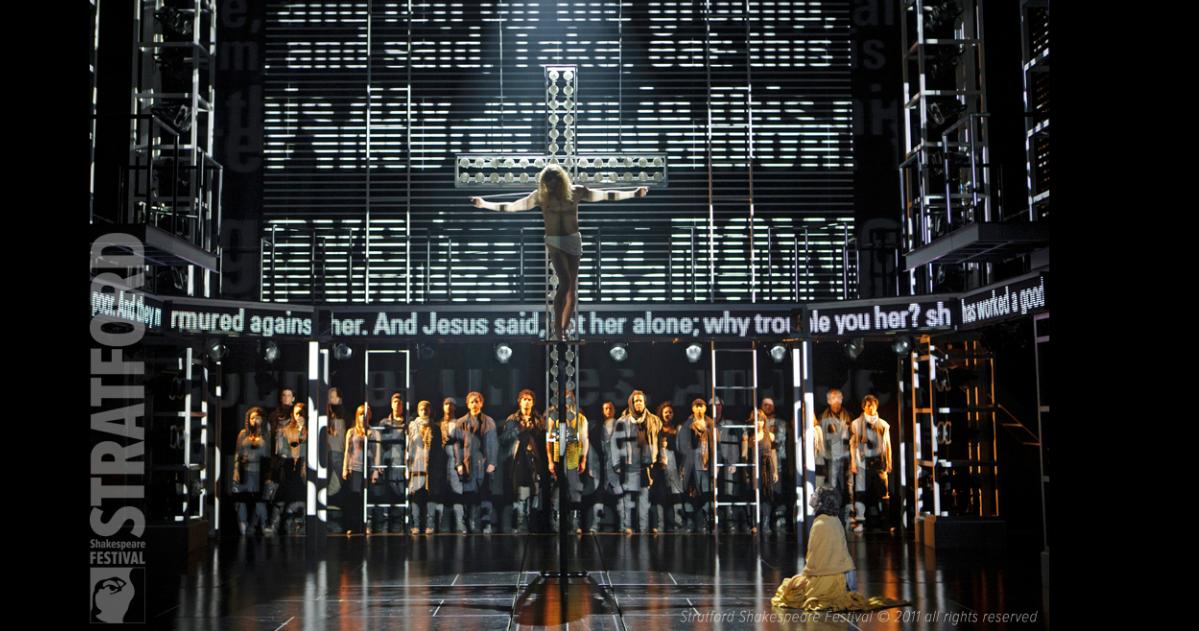 Jesus Christ Superstar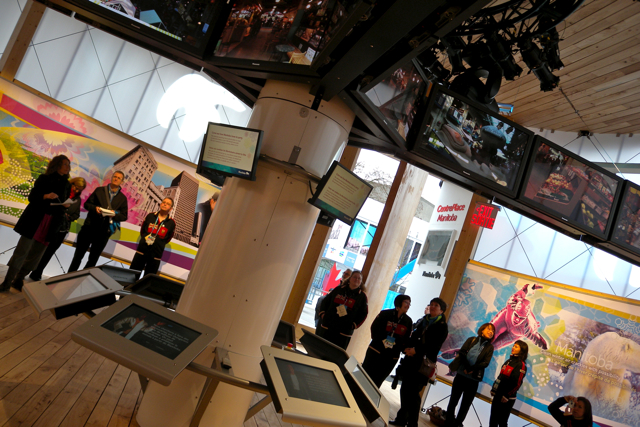 Centre Place Manitoba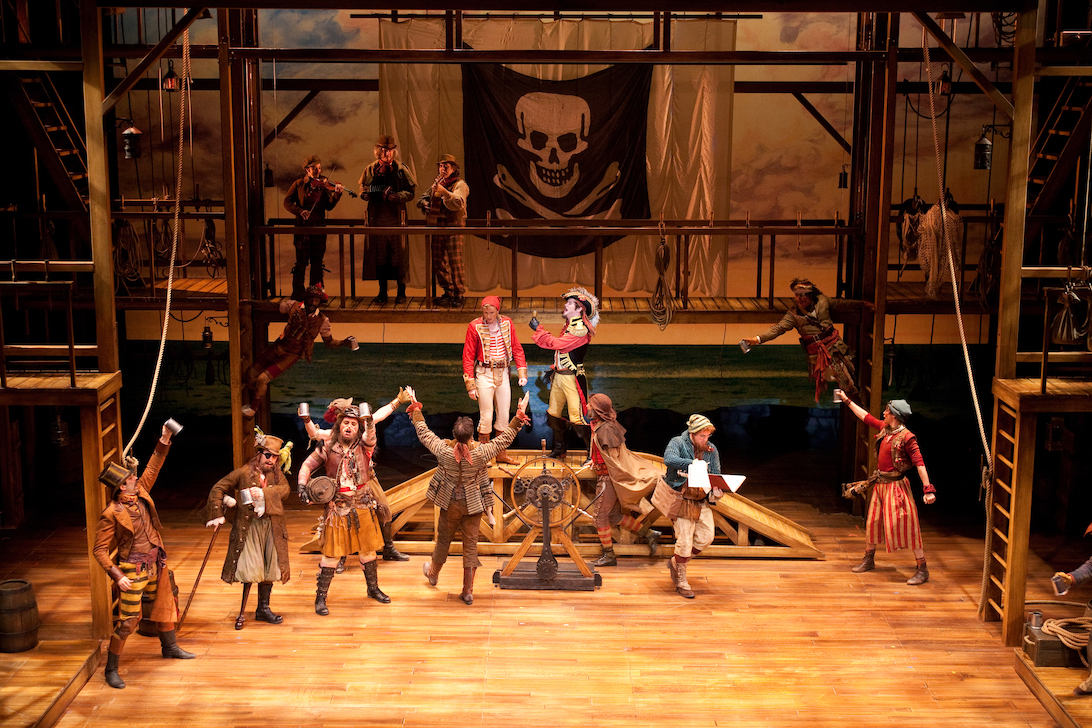 The Pirates of Penzance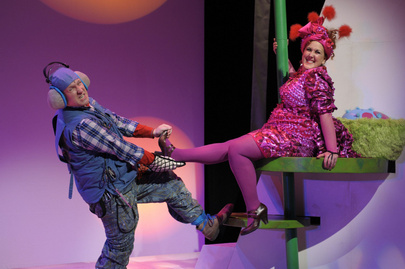 Seussical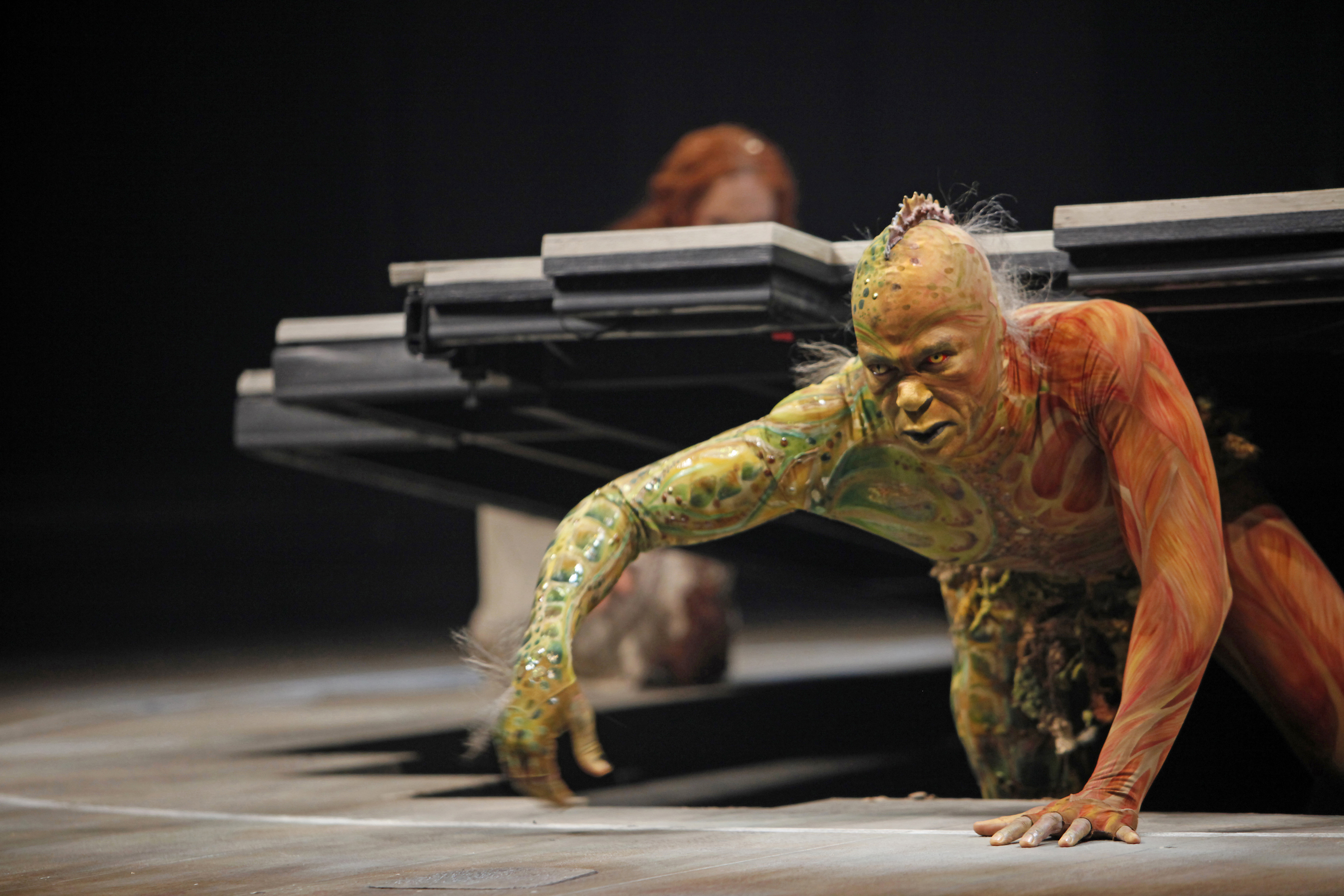 The Tempest
Ice Garage

Client: Proof Experiences Location: Gimli, Manitoba Year: 2019

---

Working with Proof Experiences, a company "with a rich history in designing and executing inspired brand experiences", Mercedes-Benz built an

Ice Garage

on a frozen Manitoba lake as part of it's

AMC Winter Sporting Program The Epiphany Effect:

With the specific layout of the ice garage set, all the truss towers supporting the roof elements had to fit within a predetermined and unconventional footprint.

A very flexible design for the roof trusses with real time installation support was required so they could be built from base elements on site directly on top of the ice walls.

And finally, very exposed to the elements, snow loads were reverse engineered to develop a practical OMP that could keep the venue operating.  

PY1 Pyramid Venue

Client: Lune Rouge Location: Montreal, Quebec Year: 2019

---

Imagined by Guy Laliberté,

PY1

is an innovative pyramid-shaped venue presenting unique multimedia experiences built from 360-degree projections and large arrays of video monitors to create unique special effects and grandiose lightscapes. Officially launched on June 1st, 2019,in the old port of Montreal, the PY1 structure will tour other major cities in North America.

The Epiphany Effect:

We are always pushing the limits of standard design practices to meet our client's unique requirements. Space constraints and the restrictions of the unusual pyramid geometry had to be considered when engineering free standing, stable, simple to construct, demountable structures to support state of the art video projectors and LED panel arrays.  

USJ Night Parade

Client: Universal Studios Japan; Creative Construct Location: Osaka, Japan Year: 2018, 2014

---

Over several years, EE worked closely with the Creative Team at Universal Studios Japan to develop floats for the "Universal Spectacle Night Parade - The Best of Hollywood", due to debut in 2018. Some stayed in the Conceptual Design domain, some were further developed by talented fabricators and will be featured in the upcoming parade. The

media release

teased "transforming robots" - we can say no more, but check back once the parade debuts for pictures and video.

The Epiphany Effect: One of our major strengths is our ability to translate artistic vision into reality, respecting the needs of creative as much as possible by thinking beyond conventional entertainment technologies. Our team was able to source cost effective solutions that would introduce new industrial tech, pushing the boundaries of what was previously thought possible.  

Willow Park Village

Client: Production Canada Location: Calgary, Alberta Year: 2017

---

Production Canada developed an

art installation

which was located outside a Calgary shopping centre. Multiple umbrellas appeared to be floating over the heads of shoppers, bringing art and culture to the everyday. EE engineered the structure to ensure compliance with Alberta's Building Code and minimize the visual impact of the umbrella support lines.

The Epiphany Effect: The biggest challenges were ensuring that the temporary installation would have minimal impact on the site, and would be as dramatic as envisioned by the artists. EE was able to go beyond the truss tables to find the truss's true capacity to increase the number of umbrellas which could be featured.

American Gods

Client: American Gods
Location: Toronto, Ontario
Year: 2016


---

The Viking ship, as seen in the first episode of Starz's American Gods. EE developed a 3D CAD model of all the ship's components and provided engineering analysis to ensure that the ship was suitably buoyant and stable for the intended use in this production. EE was also on-site during rehearsal for additional engineering support.

Nordstrom Toronto Gala

Client: Production Canada
Location: Toronto, Ontario
Year: 2016


---

For the launch of Nordstrom's new Eaton Centre location, a fashion show was staged in a temporary tent at Yonge-Dundas Square. The centre of the catwalk featured a gravity-defying free-standing slat mirror spiral. The tent interior needed ample VIP seating, accessible seating, talent and production areas, as well as free standing video screens and lighting on either side of the runway.

The Epiphany Effect: Our involvement was multi-faceted: from consulting on fabrication of risers for the catwalk and mirror set pieces, to tent layout to ensure compliance with relevant codes and standards, while maximizing seating capacity. Seating risers and guardrails from Scapin were reviewed for load capacity and included when EE secured the building permits for this show.

Ten! The Musical

Client: Huntsville Festival of the Arts
Location: Huntsville, Ontario
Year: 2016


---

Our good friend John A. MacDonald co-directed 'Ten! A Celebration of the First 10 Years" at the Algonquin Theatre and enlisted our help to engineer, then source scaffold components for a versatile and cost-effective multi-level set piece for actors, musicians and lighting.

The Epiphany Effect: As the set need to be cost-effective, easy to assemble, locally available in Muskoka, and above all safe, EE needed to exercise a bit of dynamic, interactive creativity in the design and execution of this show.

Big Brother Canada, S5

Client: Insight Productions Location: Toronto, Ontario Year: 2016

---

In the penultimate episode of Season 5, the house guests faced the Down Under POV challenge, where they raced to align clues and answers in a 2-story over/under universe. EE was brought in to consult on the set-piece during construction, when a structural issue was flagged hours before the challenge was to be opened to the houseguests.

The Epiphany Effect: We were able to get to the studio quickly, assess the concerns of the crew regarding the ground-supported truss structure, and suggest workable solutions that ensured the set would be safe, and shooting would continue as scheduled.

See the full episode

here

.

Mickey & The Wondrous Book

Client: Hudson Scenic Studios
Location: Hong Kong
Year: 2015


---

The focused of Mickey and the Wondrous Book is a huge, 40 ft wide book that opens to reveal massive screens used by the three main characters - Mickey, Goofy and Olaf - to tell some of Disney's most memorable tales.
EE was engaged by Hudson Scenic in New York to conduct a comprehensive Third-party Mechanical Engineering review of this massive set piece, following a show disruption. At the time of construction a comprehensive Structural Engineer analysis was conducted by another firm, which did not fully address the impacts of the unit's dynamic movement, including the impacts of E-stop loads and dynamic stresses. EE produced a comprehensive report which reviewed all of the mechanical components under a variety of loading conditions, which in turn informed a comprehensive maintenance manual submitted to Hudson's client, Disney Theatrical.

The Epiphany Effect: Being Mechanical Engineers primarily, we were able to delve into the mechanical behaviour of the piece and determine what caused the disruption, going far beyond the structural assessment conducted initially. Our understanding of theatre, mechanics, and the challenges in melding the two gave us unique insight into this project and we were able work with all parties to uncover information and make recommendations useful to the clients, and their clients alike.

Big Brother Canada, S4

Client: Bratton Scenery and Display
Location: Toronto, Ontario
Year: 2015


---

For Big Brother Canada Season 4, EE performed structural analysis and site inspections for modifications to the existing house. The modifications included the removal and addition of walls. EE also secured the required City of Toronto building permit.

Duck Commander Family Musical


Client: Hudson Scenic Studios
Location: Las Vegas, Nevada
Year: 2015


---

Working closely with Hudson, EE engineered a 30-foot long "Horiaktoi" - a horizontal periaktoi which rotated and flew above the heads of cast members, and was used primarily for scene changes.

The Epiphany Effect: EE sprung into action to take on this overflow and quick-turnaround project for Hudson. We worked with their most favoured materials, drawings and existing winches to craft a piece that would be reliable, quick to build, and above all robust. The client was very happy with the result!

Shakespeare in Love

Client: Stratford Festival
Location: Stratford, Ontario
Year: 2015


---

Stratford's North American Premiere of Shakespeare In Love featured a massive, two-story balcony which tracked up and downstage. EE consulted with the team at Stratford as they modified Delstar's original drawings to suit the needs of their own rep-style theatre.

Orphan Black

Client: Orphan Black
Location: Toronto, Ontario
Year: 2014


---

Season 3 featured Camp Castor, a massive two-story set located in a Toronto studio. EE was called in to review the build plan developed by the construction coordinator and head carpenter to ensure it would be safe for cast and crew alike. We provided a simple sketch covering the basics - reinforcement, tie-backs to the existing building, and a final inspection to ensure the modifications were executed as prescribed.

The Epiphany Effect: We worked closely with the existing plan to make minimal modifications, only as required, and produce a straightforward plan that would be easy to execute in short order. No cumbersome or drawn out process!

A Midsummer Night's Dream

Client: Stratford Festival
Location: Stratford, Ontario
Year: 2014


---

For one of two productions of MSND put on by Stratford to commemorate Shakespeare's 450th birthday, avant-garde director Peter Sellars transformed the Masonic Concert Hall into an all encompassing art installation which absorbed the audience into the production. EE was on-site to ensure that the suspended furniture, monitors and doors were secured properly and that the loads superimposed on the building structure were compliant such that the space was suitable for occupancy prior to the doors opening.

The Epiphany Effect: We were called in at the eleventh hour to fulfill a last minute request from the building department for a permit. Within two days we were able to review the structure, review the rigging, and issue a letter to the building department so Stratford could secure their much needed permit!

Shakespeare In The Park

Client: Canadian Stage
Location: Toronto, Ontario
Year: 2013


---

In 2013, CanStage decided to upgrade the rigging for their the long running Shakespeare In High Park annual series. The existing system had evolved to become a seasonally-installed set of four free-standing towers, supported precariously by half-cheeseborough clamps, guy-wired and tie-lines, which were also being used as fall arrest anchors! EE engineered a new, simple system, using Christie Truss and eliminating all cable lines for a cleaner, less conspicuous look. We also supplied load ratings and tie-off points for fall protection to ensure the safety of crew as well as audience.

The Epiphany Effect: EE was involved right from conceptual design with CanStage, where we assessed their needs from the standpoints of installation, rigging and lighting. We were involved through every stage, until completion of the installation and final inspection to ensure that everyone involved with the erection of the lighting totems was satisfied with the new system.

Murdoch Mysteries

Client: Murdoch Mysteries Season 7
Location: Toronto, Ontario
Year: 2013


---

The Season 7 opener, "Murdoch Ahoy", featured a replica of the S.S. Keewatin's interior. It was built inside a drained indoor swimming pool to accommodate the show's big challenge - shoot in the set dry, then flood it with water and shoot the show's climax. EE was brought on board to assess the buoyancy of the set so that, when the pool was filled with water, the set would stay in place.

The Colony

Client: Colony Productions
Location: Toronto, Ontario
Year: 2012


---

For this Feature Film, EE provided on-site consultation and review of the giant iconic bridge, basically to verify that a set piece of that scale and construction was secure, stable, and structurally sound for the cast and crew. Click the video to watch the final effect come together!

The Who's Tommy

Client: Stratford Festival
Location: Stratford, Ontario
Year: 2012


---

The iconic pinball machine! EE worked with Stratford's strict requirements on this engineered design, blending new machinery and adapting existing actuators to create the lift, tilt and rotate axes needed for the "mechanical bull" effect. The biggest challenge for this vs some other versions: this one had to track onstage, as opposed to being anchored to a lift and revealed from the trap room, which meant a heavy and secure base was key. Because of the additional height due to the weighted base, actor safety was even more critical. EE provided engineering design and drawings related to the mechanics and structure.

The Epiphany Effect: It was important to the production to re-use actuators to make it as cost-effective as possible. We were flexible and cooperated with the client's requests for a slightly muted, but dramatic effect, nonetheless!

Ripley's Aquarium

Client: B+H Architects
Location: Toronto, Ontario
Year: 2012


---

Development of tender documents for Crab Tank and Tube Anemone Tank. Engineering was required due to the scale, weight and complexity of the tanks. Larger tank was rigged to roof joists for additional support.

Luminato, Windscape

Client: Toronto Festival of Arts, Culture and Creativity
Location: Toronto, Ontario
Year: 2012


---

Engineering review of 2-axis motorized fans for choreographed windsock performance. EE reviewed the existing prototype and provided client with recommendations and fabrication drawings.

The Wizard Of Oz

Client: Paragon Innovation Group
Location: Toronto, Ontario
Year: 2012


---

The Balloon Basket that whisks the Wizard away existed for other productions, but it had to be lighter. Paragon enlisted EE to re-engineer the basket structure and rigging so that it could be hoisted by Foy lines of fixed capacity. We provided consultation, calculation and construction drawings.

Alphas, Season 2

Client: Performance Solutions
Location: Toronto, Ontario
Year: 2012


---

For this dramatic scene in Syfy's Alphas, Kat executes the Caretaker by pinning him between the Mack truck she is driving and his car, pushing both into the quarry lake. EE was on-site during fabrication at Performance Solutions to verify that the platform welded to the car would withstand the impact of the ramming structure welded to the truck. Safeguarding the performers was the primary goal, but maintaining the visual impact of the shot was a close second.

Centre Place Manitoba

Client: Reich + Petch Design International Location: , Year: 2011

---

This pavilion was constructed for the 2010 Winter Olympics to welcome visitors while showcasing all Manitoba has to offer. The celebrated building featured a large, rotating multimedia column as its centrepiece, with steel truss arms extending in six directions to support monitors showing coordinated images. Working closely with R+P, we helped develop the conceptual and engineered drawings for the bid package, for both structure and mechanics, and were on-site with the fabricators during the build and testing of the tower.

For more pictures and video see Reich+Petch's own site,

here

.

The Pirates of Penzance

Client: Stratford Festival
Location: Stratford, Ontario
Year: 2011


---

Stratford needed 24-foot long bridge, 3-feet wide, with a trap door at centre, riding on tracks up and down two substantial towers on the offstage sides, hauled only on those two ends by existing winches assisted by house lines. The next challenge - the bridge had to hold up to 6 actors, and could only be 6-inches thick. Working with the talented team at The Festival, we developed engineered drawings for the towers, railings, 6" bridge and even some winch modifications.

Seussical

Client: Young People's Theatre
Location: Toronto, Ontario
Year: 2011


---

For this small but mighty production, YPT needed some practical advice on how to build these towers so they would be portable and stable for the dynamic action. We were able to do some quick calculations and offer recommendations over the phone. No drawings required!

The Tempest

Client: Stratford Festival
Location: Stratford, Ontario
Year: 2010


---

Christopher Plummer returned to the Festival for this production and - from what we hear - he is no fan of automation. One of the only mechanical pieces for this show was a raking turntable at centrestage, which had to be clean and simple, and disappear completely when not in use. It also had a trapdoor cover that had to align with the stage lift below. It also had to be rigid enough that eight actors could stand on the raked stage, or one could crawl through the trap opening when the table was partially raked without risking pinch point injuries. And, as always, all of this had to happen in no more than 11-inches of deck, and had to pack away neatly in three pieces offstage!

Working closely with Andrew Mestern at Stratford, we developed engineered and construction drawings for the table, rake, trapdoors and deck, incorporating new build materials and machines, Stratford stock drives and a pair of good ol' dump truck lifts from Stealth. The end result? You should barely know it's there.