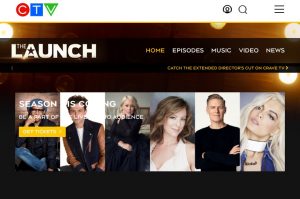 Insight Productions' set for the Canadian version of The Launch was relocated to Studio 40 in the CBC building for Season 2.
The curved video walls that line both sides of the set could no longer be anchored into the floor as previously, so they needed to be supported from above with some re-tuning of the Engineering which EEI provided.
News flash; shooting has just wrapped!! The new season is set to premiere on CTV. Check out their website for more info!